Empire State of Mine, NYC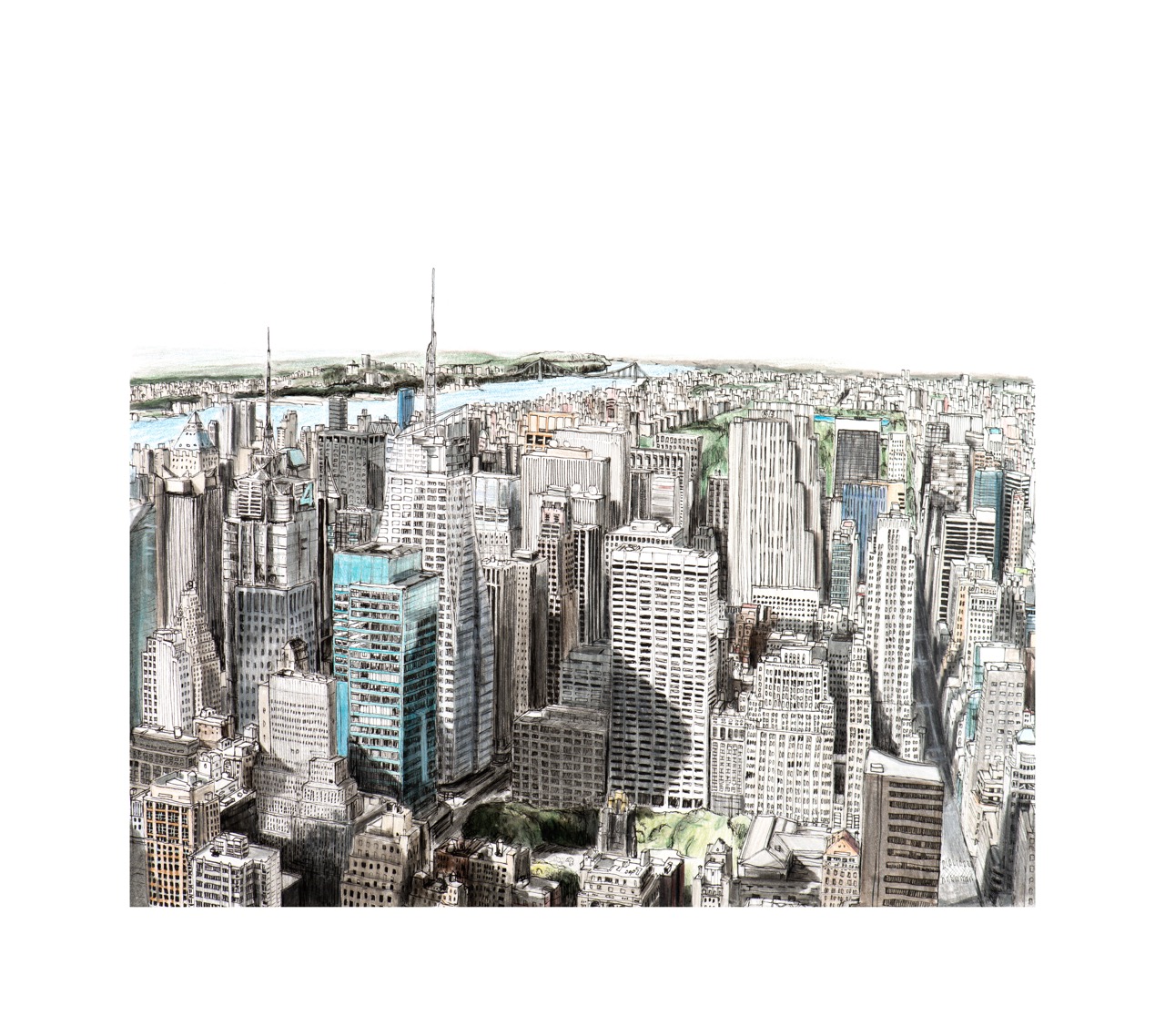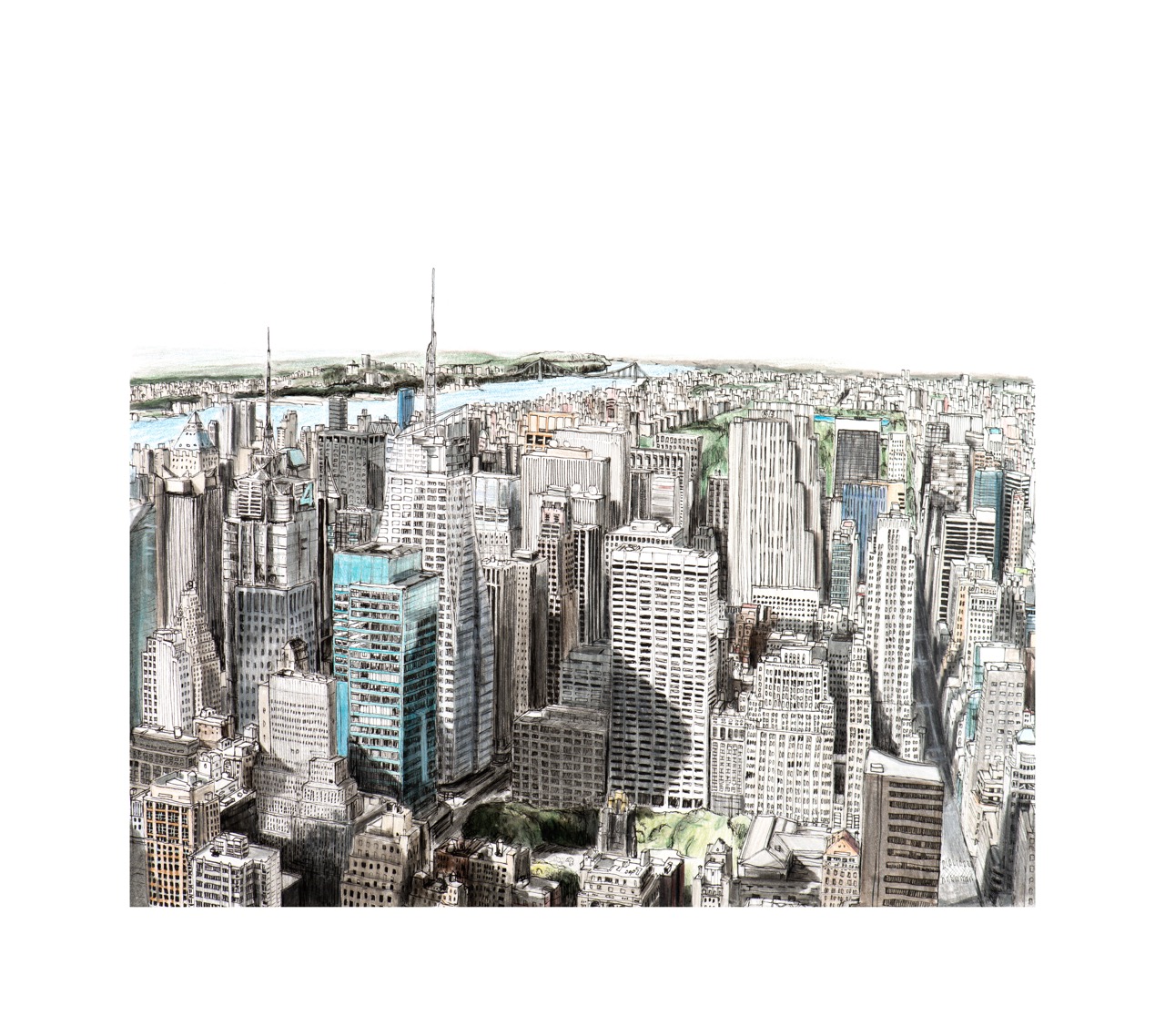 Empire State of Mine, NYC
Originally drawn in pen and pencil, Phoebe has tried to capture the chaos and structure of New York City; the beauty of its parks, architecture and shadowy secrets with this view from the Empire State experienced whilst on a trip to the USA.
This cityscape was shortlisted in the National Open Art Competition, Winter 2015 and secured 3rd place in the Worldwide Online Vote.
Inspiration for the title of this print comes from Alicia Keys' phenomonally successful single Empire State of Mind.
Open Edition - 600mm x 500mm.